Alabama Health Care Transition Guide
Request a printed copy of the "Transition to Adult Health Care Guide" at familyvoicesal.org/clients/
or download a copy and print your own
Transition to Adult Health Care Guide (pdf)
Transition Planning Workbook
The publication, Transition Planning Workbook Hilopa'a Style 1.1, is meant to be a guide to help "talk story" and talk through the planning process of transitioning our youth to adult health.
Transition Planning Workbook (pdf)
Prepared in conjunction with Family Voices of Hawai'i, the guide begins as follows:
"As our mentor Josie Woll has always taught us, life is a journey, not an event. Transitioning to adulthood does not happen overnight. Successful transition requires time, patience, and a sense of humor."
Full Life Ahead: The Workbook
Full Life Ahead - Foundation of HOPE (Helping Other People Envision at fulllifeahead.org) has the mission of establishing, maintaining and co-ordinating a national network of professionals, service providers and resources that will help those with life altering disAbilities to envision a more meaningful and productive life through evaluations,
education and encouragement.Our organization began with the publication of "a book", "Full Life Ahead, A Workbook and Guide to Adult Life for Students with disAbilities and Their Families". Judy Barclay and Jan Cobb are co-authors of this workbook. The Office of Special Education Programs in Washington, D.C . worked with them to vet the book to make it available for use across the United States.
Order a copy of the workbook at:
www.fulllifeahead.org/resources/
__________
* You will need the free Adobe Reader software to open these files. If you do not have it, get more information about PDF files on our software page.
Can't find what you need?
Contact Us and we will do our best to assist you!
DISCLAIMER: Within this web site, there are links to "outside sites" which are not managed by the Family Voices of Alabama (FV of AL). FV of AL does not endorse nor recommend the information or products posted on these sites, and receives no payment or other consideration for providing these links.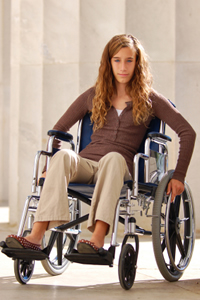 Resources
Downloads
- Emergency Healthcare Preparedness
- Emergency Evacuation Preparedness
- Your Medical Bills: A Consumer's Guide to
Coping with Medical Debt
- Personal Care Attendant Handbook
- Special Connection-Respite Handbook
- Youth Transition Planning Workbook
- Full Life Ahead: The Workbook


Visit us...