Partners in Care Summit 2018 - Mark your Calendar!
May 3-4, 2018 at the Marriott Legends in Prattville, Alabama
Learn More

Annual Ryan's Run 5K Run and 1 Mile Fun

Run/Walk - Our annual run/walk celebrating our college football rivalry weekend will be held in November.
Highlights from 2017

Online Training - Visit our Video Training Library.

Good News! 
HRSA approved Family Voices of Alabama for continued funding as the Family to Family Health Information Center in AL and the Maternal and Child Health Bureau. Our work to build partnerships between families and providers will continue!
Tips for Parents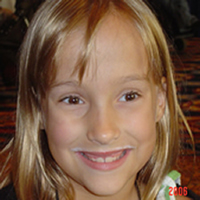 If you have a special need child, your entire family deals with additional stress in your daily life. Everything is just a little bit more difficult. Seek support or professional help before it becomes too much.
Refresh page for a new tip
Download Tip Sheets
+ Google Translation Service is offered to help non-English speaking visitors use our web site, however we can not guarentee that translations are correct. Please excuse any issues.

Visit us on Facebook! Share with others: