11th Annual Partners in Care Summit
Marriott Legends at Capitol Hill
May 2020
Check back for event details...
---
Highlights of the 2019 Summit
Highlights and photos from the
2019 Summit are available on
our Facebook Page
2019 Eventbrite Online Registration Page
www.fvalpic-summit.eventbrite.com
or
2019 Information Brochure and
Paper Registration Form (pdf)
Marriott Legends at Capitol Hill
2500 Legends Circle
Prattville, AL 36066 (map)

May 2: Youth and Family Leadership Development Workshops, featuring
"Serving on Groups"

May 3: Family/Professional Workshop

We hope you will join us at our 10th Partners in Care Summit as we welcome our national guest speakers, Diana Autin, and Carolyn Hayer.
Our 2019 Partners in Care Summit, is sponsored by Family Voices of Alabama and the Family to Family Health Information Center, in collaboration with Children's Rehabilitation Service (CRS). This annual gathering is a great opportunity for learning, networking and interacting with others who care about children with special health care needs and their families!
Thursday, May 2nd, is for family members and youth only. This year, we will open registration at 9:00am with the "Serving on Groups" training beginning at 10am. The day will include a working lunch and conclude at 4:30pm. Dinner will be on your own - a time to network with old and new friends.
Friday, May 3rd, is designed for families of children and youth with special health care needs, youth/young adults, and professionals who partner with them. The conference will run from 8:30AM to 3:15PM. A boxed lunch will be provided. Check www.familyvoicesal.org for updates on sessions.
Note: Each attendee (including youth) must register separately.
_____

____
2019 Attendee Registration Information
Registration Deadline: April 26, 2019
Register Online. To register online, go to
2019 Eventbrite Registration
www.fvalpic-summit.eventbrite.com

Register by Mail. To register by mail, complete the registration form on the Summit Registration brochure below. The brochure can be completed online and saved to your computer or just print it and complete it by hand.
Information Brochure and Paper Registration Form (pdf)


Make checks payable to "Family Voices of Alabama" and mail to:
Family Voices of Alabama
1520 Hallwood Lane
Montgomery, AL 36117
_____

____
2019 Schedule of Events
Thursday, May 2, 2019
Time
Activity
9:00 – 10:00
Registration
10:00 – 4:30
Serving on Groups that Make Decisions: Speak Up! Take Action! Create Change!
This interactive, hands-on workshop will provide participants with information, tools, and resources on how to effectively participate in decision-making/advisory groups.
Topics covered will include Opportunities to Get Involved, Types of Groups, Processes Groups Use, Tools Groups Use, Tips and Strategies for Groups, Understanding Data, The Role of Families on Groups, and Skills for Serving on Groups. Participants will develop their own Leadership Map" and understand how their own cultural background influences their perception of leadership and leadership styles.

Friday, May 3, 2019
Time
Activity
8:00 – 8:30

Exhibitor setup

8:30 – 9:00

Registration / Exhibits
9:00 – 9:15

Welcome
9:15 – 10:30

Keynote:
What's my Role? How Families and Family Organizations Can Help Shape the Title V Block Grant from Start to Finish and Back Again!, Diana Autin
10:30 – 10:45

Break
10:45 – Noon

Cultural Reciprocity:
It's All in Your Head, and in your Heart!, Carolyn Hayer

Noon – 12:15

Pick up boxed lunch and return to seat
12:15 – 1:15

Panel: National and State Efforts to Make Life Better for Children with Complex Medical Conditions / lunch
1:15 – 1:30

Break
1:30 – 3:00

Panel presentation – Telling your Story for a Public Policy Purpose: Painting a Picture They Can Feel, Diane Autin, Carolyn Hayer
3:00 – 3:15
Closing
Summit participants will:
• Strengthen networks with other families and care professionals
• Discuss current challenges to developing quality systems of care for CYSHCN and their families in Alabama
• Develop strategies to strengthen partnerships between families and professionals, ultimately leading to improved outcomes for CYSHCN
• Gain skills and learn strategies to enhance leadership within organizations and communities

Hotel accommodations:
A small block of rooms has been reserved by Family Voices for families attending the summit. All other attendees should make their own hotel arrangements (see side column).
*Children's Rehabilitation Service is approved as a provider of continuing education in nursing, Provider #ABNP0038, by the Alabama Board of Nursing through March 28, 2021 and a provider of continuing education in social work, Provider #0204, by the Alabama State Board of Social Work Examiners. Both social work and nursing CEUs have
been applied for.

_____

____
Sponsored in collaboration with Children's Rehabilitation Service and the State Implementation Grant for Children and Youth with Special Health Care Needs (CYSHCN)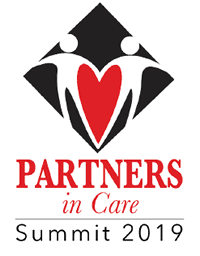 Family-to-Family Health Information Center's Partners in Care Summit
_____

____
More Information
Sponsorship Information
Exhibitor Information
Attendee Information
Past Highlights
_____

____
Read what attendees had to say about past events

"Well done! Great conference / excellent speakers. Keep up the good work!"

"It's life changing - more empowering."
"Great vendor tables."
"I would like an update on medical home."
"The speakers really motivated me."
Our Events
Partners in Care Summit Info
Highlights of Past Summits
Information/Registration
Sponsor Info
Exhibitor Info
~
Ryan's Run 5K Info
Sponsors
Highlights of Past Runs

+ This Service is offered to help non-English speaking visitors use our web site. We can not guarentee that translations are correct. Please excuse any issues.