Your Medical Bills: A Consumer's Guide to Coping with Medical Debt
If you are one of the millions of people who are struggling to pay medical bills, you should be aware of the steps you can take to reduce or manage your debt. If you owe money to a hospital or medical provider, do not ignore your bills. It will be harder to straighten out billing mistakes or get financial assistance if you wait. Making timely payments will also help you avoid further debt, damage to your credit score, lawsuits, and "garnishment" (deductions from your wages or bank account). But, if you cannot pay anything right now, you may be able to get financial assistance, and you should see if your provider will agree to wait before charging interest or sending your debt to a collection agency.
This guide describes some steps you can take to reduce your payments. It will also help you learn about your rights.
Your Medical Bills:
A Consumer's Guide to
Coping with Medical Debt
(pdf)
This manual was developed by Families USA, the Voice for Health Care Consumers, www.familiesusa.org. Since 1982, Families USA has worked to promote high-quality,
affordable health care for all Americans.
__________
* You will need the free Adobe Reader software to open these files. If you do not have it, get more information on our software page.
Can't find what you need?
Contact Us and we will do our best to assist you!
DISCLAIMER: Within this web site, there are links to "outside sites" which are not managed by the Family Voices of Alabama (FV of AL). FV of AL does not endorse nor recommend the information or products posted on these sites, and receives no payment or other consideration for providing these links.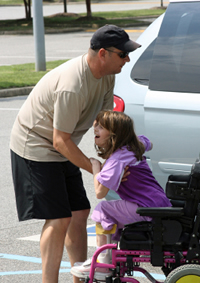 Resources
Downloads
- Emergency Healthcare Preparedness
- Emergency Evacuation Preparedness
- Your Medical Bills: A Consumer's Guide to
Coping with Medical Debt
- Personal Care Attendant Handbook
- Special Connection-Respite Handbook
- Youth Transition Planning Workbook
- Full Life Ahead: The Workbook

+ This Service is offered to help non-English speaking visitors use our web site. We can not guarentee that translations are correct. Please excuse any issues.