Sponsors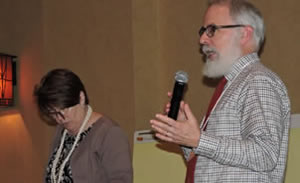 We would like to formally ask you to consider sponsoring this important event. By sponsoring the Partners in Care Summit, you will be helping families across the state of Alabama become leaders in their communities and better partners with the professionals they interface with in regard to their children's health care.
Your assistance will help us to be able to provide additional resources to these families and the professionals who attend the Summit.
This is a great opportunity to give back to an underserved and frequently unheard population.
If you are interested in sponsoring our next Summit, please contact our office.
Online Registration
2023 Eventbrite Registration
fvalpic-summit.eventbrite.com

Mail Registration
Complete Registration Form (pdf)
2023 Partners in Care Registration Form
Make checks payable to
Family Voices of Alabama
and mail to:
Family Voices of Alabama
2633 Spring Lakes Crossing
Opelika AL 36801
_____ ____
Sponsored in collaboration with Children's Rehabilitation Service and the State Implementation Grant for Children and Youth with Special Health Care Needs (CYSHCN)
A New Vision for Children
with Special Health Care Needs
and Their Families
in collaboration with
Children's Rehabilitation Service (CRS)
_____

____
More Information
Sponsorship Information
Exhibitor Information
Attendee Information
Past Highlights
_____

____
You can read about the Summit on the main Summit Page.
If you were a sponsor last year,
Thank You!
We need and appreciate you!

Read what attendees had to say about past events

"Well done! Great conference / excellent speakers. Keep up the good work!"

"It's life changing - more empowering."
"Great vendor tables."
"I would like an update on medical home."
"The speakers really motivated me."
Our Events
Partners in Care Summit Info
Highlights of Past Summits
Information/Registration
Sponsor Info
Exhibitor Info
~
Ryan's Run 5K Info
Sponsors
Highlights of Past Runs


Visit us...