A publication, Personal Care Attendant Services, a Handbook for Accessing and Using Personal Care Attendant Services, provides guidelines and assistance in selecting and using personal care services.
Personal Care Attendant Services (pdf)
A personal care attendant (PCA) can have an important role in an
individual's quality of life. The PCA interacts with a person with a
significant disability on a very intimate level. The well thought out
selection of the right individual and ongoing effective communication with
the PCA is critical for a successful experience.
This handbook was developed by the Alabama Council for Developmental Disabilities (acdd.org) to offer you assistance and guidance in all aspects of locating a personal care attendant, making the right decision in the hiring process, training the attendant and managing your employee. Important information on the Fair Labor Standards Act and maintaining employee records is included to provide a comprehensive handbook.
__________
* You will need the free Adobe Reader software to open these files. If you do not have it, get more information on our software page.
Can't find what you need?
Contact Us and we will do our best to assist you!
DISCLAIMER: Within this web site, there are links to "outside sites" which are not managed by the Family Voices of Alabama (FV of AL). FV of AL does not endorse nor recommend the information or products posted on these sites, and receives no payment or other consideration for providing these links.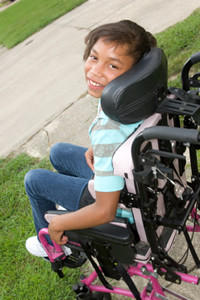 Resources
Downloads
- Emergency Healthcare Preparedness
- Emergency Evacuation Preparedness
- Your Medical Bills: A Consumer's Guide to
Coping with Medical Debt
- Personal Care Attendant Handbook
- Special Connection-Respite Handbook
- Youth Transition Planning Workbook
- Full Life Ahead: The Workbook


Visit us...