Held on April 20-21, 2017
Marriott Legends at Capitol Hill
2500 Legends Circle, Prattville, AL 36066
It was great!
2017 PARTNERS IN CARE SUMMIT!
featuring nationally renowned child advocate Julie Beckett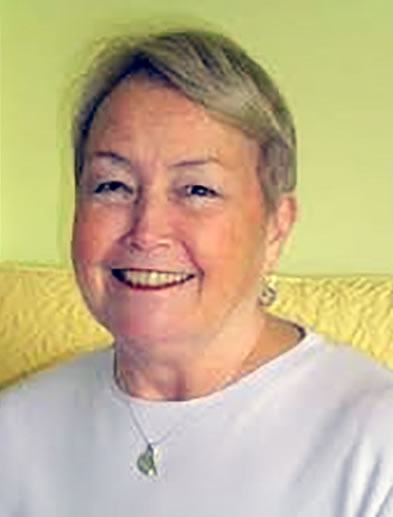 On April 20-21, 2017, we held the 7th Annual Partners in Care Summit.
A highlight this year was child and youth advocate, Julie Beckett, a co-founder of Family Voices, a national grassroots organization of families and friends speaking on behalf of and with children and youth with special health care needs. She was instrumental in the 2005 passage of the Family Opportunity Act, which established the Family-to-Family Health Information Centers.
_____

____
Our 7th Annual Summit in 2017 was a great success!
More on the 2018 Summit in February 2018!
2017 Partners in Care Summit Recap
Thursday, April 20, 2017
Youth and Family Leadership Development
Thursday was for family members only and ran from 1:30 PM to 5:30 PM.  Dinner was on your own - a time to network with old and new friends.
After registration and introductions, we had two interesting sessions.
Youth session: Kicking Transition! Individuals 18 and older joined The Full Life Ahead Foundation in this interactive session about transitioning to a full adult life!
Adult session: Your Voice Matters, Julie Beckett
Friday, April 21, 2017
Friday was for families and professionals and ran from 8:30 AM to 3:15 PM. The presentations and speakers enlightened the attendees as follows:
Help Our Voices Be Heard as Health Systems Change, Julie Beckett
What's Happening with Health Care in Alabama?

Advocating for Maternal and Child Health, Alabama Department of Public Health staff
Moving Forward with Health Care, Julie Beckett
Read the 2017 Summit Brochure and Registration (pdf file)
Plan to attend next April 2018
---
The information below is from the 2017 Summit and is online for reference only.
Please check back in February 2018 for information on the
April 2018 Partners in Care Summit!
2017 Attendee Registration Information
Register Online. To register online, go to
2017 Eventbrite Registration
fvalpic-summit.eventbrite.com
Register by Mail. To register by mail, complete the registration form on the Summit Registration brochure below. The brochure can be completed online and saved to your computer or just print it and complete it by hand.
Partners in Care 2017 Summit
Brochure and Registration Form (pdf)


Make checks payable to "Family Voices of Alabama" and mail to:
Family Voices of Alabama
1520 Hallwood Lane
Montgomery, AL 36117
Summit Goals
Strengthen networks with other families and care professionals
Discuss current challenges to developing quality systems of care for CYSHCN and their families in Alabama
Develop strategies to strengthen partnerships between families and professionals, ultimately leading to improved outcomes for CYSHCN
Gain skills and learn strategies to enhance leadership within organizations and communities
_____

____
Sponsorships
We would like to ask you to consider sponsoring this important event. By sponsoring the Partners in Care Summit, you will be helping families across the state of Alabama become leaders in their communities and better partners with the professionals they interface with in regard to their children's health care. Your assistance will help us to be able to provide additional resources to these families and the professionals who attend the Summit. - More -
If you would like to be a sponsor of the Summit, please contact our office.
_____

____

Exhibits and Vendors
If you want to connect with parents, professionals and providers that work with children with special health care needs and/or disabilities this conference is for you. - More -
Reserve your space now!
Please contact our office.
_____

____
Continuing Education. Children's Rehabilitation Service is approved as a provider of continuing education in nursing by the Alabama Board of Nursing through April 16, 2017, and a provider of continuing education in social work by the Alabama State Board of Social Work Examiners, Provider #0204.
Training from Past Summits
Training videos from past Summits are available online through our Video Training Center.
_____

____
This project is/was supported by the Health Resources and Services Administration (HRSA) of the U.S. Department of Health and Human Services (HHS) under grant number H84MC12901 Family Professional Partnership/CSHCN for $95,700, 0% financed with nongovernmental sources. This information or content and conclusions are those of the author and should not be construed as the official position or policy of, nor should any endorsements be inferred by HRSA, HHS or the U.S. Government.
Hotel accommodations:
A small block of rooms will be reserved by Family Voices for families attending the summit. All other attendees should make their own hotel arrangements.
Questions?
Please call 1-877-771-3862 or 251-635-9178.
"Together We Can"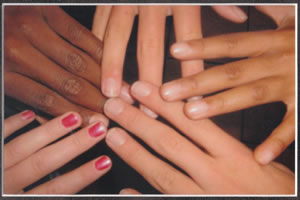 submitted by A. Jordan of Madison, AL
Family-to-Family Health Information Center's Partners in Care Summit
- View Summit Photos -

More Information
Sponsorship Information
Exhibitor Information
Attendee Information - Below
2017 Highlights
Past Highlights

Sponsored in collaboration with Children's Rehabilitation Service and the State Implementation Grant for Children and Youth with Special Health Care Needs (CYSHCN)
Read what attendees had to say about our past events
~
"Well done! Great conference / excellent speakers. Keep up the good work!"
"It's life changing - more empowering."
"Great vendor tables."
"Bring the same group back for updates!"
"Excellent conference, speakers & resources through the exhibits."
"The speakers really motivated me."
Our Events
Partners in Care Summit Info
Highlights of Past Summits
Information/Registration
Sponsor Info
Exhibitor Info
~
Ryan's Run 5K Info
Sponsors
Highlights of Past Runs

+ This Service is offered to help non-English speaking visitors use our web site. We can not guarentee that translations are correct. Please excuse any issues.