Partners in Care Summit May 2-3, 2019
Register Today!
Our next Summit is scheduled for May 2-3, 2019 at the Marriott Legends in Prattville, Alabama. We have a great program and top speakers lined up. Learn More
Annual Ryan's Run -
5K Run & 1 Mile FunRun/Walk
Our annual run/walk celebrating college football rivalry weekend was held November 24, 2018. We enjoyed a warm crowd and chilly weather. Highlights are on our Ryans Run Facebook page. Learn more about the event on our Ryan's Run Events pages and plan to join us in November!
Online Training - Visit our Video Training Library.

Good News!
HRSA approved Family Voices of Alabama for continued funding as the Family to Family Health Information Center in AL and the Maternal and Child Health Bureau. Our work to build partnerships between families and providers will continue!
Tips for Parents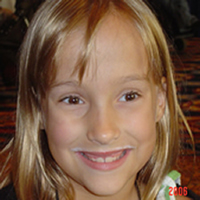 Good nutrition helps ensure a child's health, growth & development. Serve your children three meals a day that include a variety of foods. Children are more apt to eat foods they help choose and/or prepare. Eat family meals together as often as possible.
Refresh page for a new tip
Download Tip Sheets
+ Google Translation Service is offered to help non-English speaking visitors use our web site, however we can not guarentee that translations are correct. Please excuse any issues.

Visit us on Facebook! Share with others: